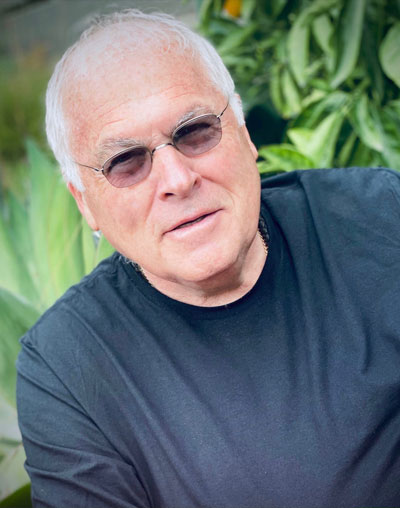 What People Are Saying About Steve Manning
"Engaging… Provocative… Captivating!  Steve Manning checks all boxes!
From humble beginnings to a stellar career in the early days of direct marketing and the Internet, Steve is known to proudly break protocol and challenge best practices to his advantage and accomplishments.
Steve has a unique ability to share his success with some humility, while exploding with unbelievable frankness in the execution of his prolific follies.
While a consummate professional, Steve will always be accessible and willing to listen and exchange ideas – and, yes, stories! Highly recommend Steve Manning for your next event."
— Tina Olson, Chief Foundation Officer/Ambassador, California Technology Council and President, Los Angeles Downtown Rotary
"Manning is an intellectual renegade with an outsized personality, gleefully taking his wrecking ball to various forms of in-the-box thinking and convention. One of that vanishing breed of people who write for the sheer pleasure of expressing themselves, genre, commercial appeal, pandering to the zeitgeist be da*ned. Kaleidoscopic, urgent, unfiltered, his is not a book you want by the bedside because it might drive you to leap out of bed and go and bop some philistine over the head. And unlike most heavy equipment operators, he doesn't charge but for the modest price of this book!"
— Peter Bodo, Award winning international print and broadcast journalist, author
"Outrageously entertaining look into a rich life through an intellectually vivid imagination…actually, you don't just look, but stare in delight! His poignant storytelling engenders a positive introspection of your own life."
— Dan Lux, Executive Producer of television & movies, author, speaker 
"Intellectually challenging, very amusing and highly entertaining.  Manning shows us how wonderfully quirky and clever his brain works.  In the crazy world of 2022, Manning provides a breath of fresh air in a sea of chaos."
— Seth David Radwell, Internationally known business executive, though leader and author
"Steven J. Manning is one of my favorite people and I was delighted to be able to interview this brilliant and fascinating man on my podcast recently.  The title of the show is: "Steven J. Manning Life Is Not A Dress Rehearsal" and my best advice to you to grab the beverage of your choice, a pad, and a pen to take notes.  LOTS OF NOTES!
Find this episode wherever you consume your favorite podcasts and then feel free to connect with both of us with your thoughts, observations, and questions!"
— Denise Griffitths, Host of Your Partner in Success Podcast
"It was a delight to have Steve Manning on the Kim Pagano Radio Show! Twice! My listeners were able to get an idea of the experience Steve brings to the table, now and throughout his direct marketing career during which $47 billion worth of consumer products were sold.  Wishing Steve only the best."
— Kim Pagano, Host of The Kim Pagano Show
"Thank you for such a great speaker.  Steve Manning was highly entertaining."
— Meg Barron, Regional Leader and Executive Director, Region 3 and California Southland Chapter, Alzheimer's Association
"Manning's talk to our elite organization was scintillating.  He is charismatic, delightful, engaging, entertaining.  Amazing business stories.  A perfect 10 audience rating."
— Bruce Merrin, President, Bruce Merrin's Celebrity Speaker Bureau
"Thank you once again for connecting the Rotary Club of Los Angeles with Steve!  We enjoyed his stories and it was lovely to meet his wife.  I hope they enjoyed visiting our Club and sharing a few stories with us about the pillars of success.  We are grateful."
— Gary Jimenez, Vice President & Program Chair 2021-2022 Rotary Club #5 of Los Angeles
"Steven J. Manning delivers again! What a great conversation about life and all the lessons Mr. Manning has learned. It was such a pleasure having SJ on the show and I would do it again in a heartbeat. Keep it up!!! "
— Peter Jumrukovski, Owner I Love Success
Sign up to receive updates on new columns, expert talks, books and appearances.