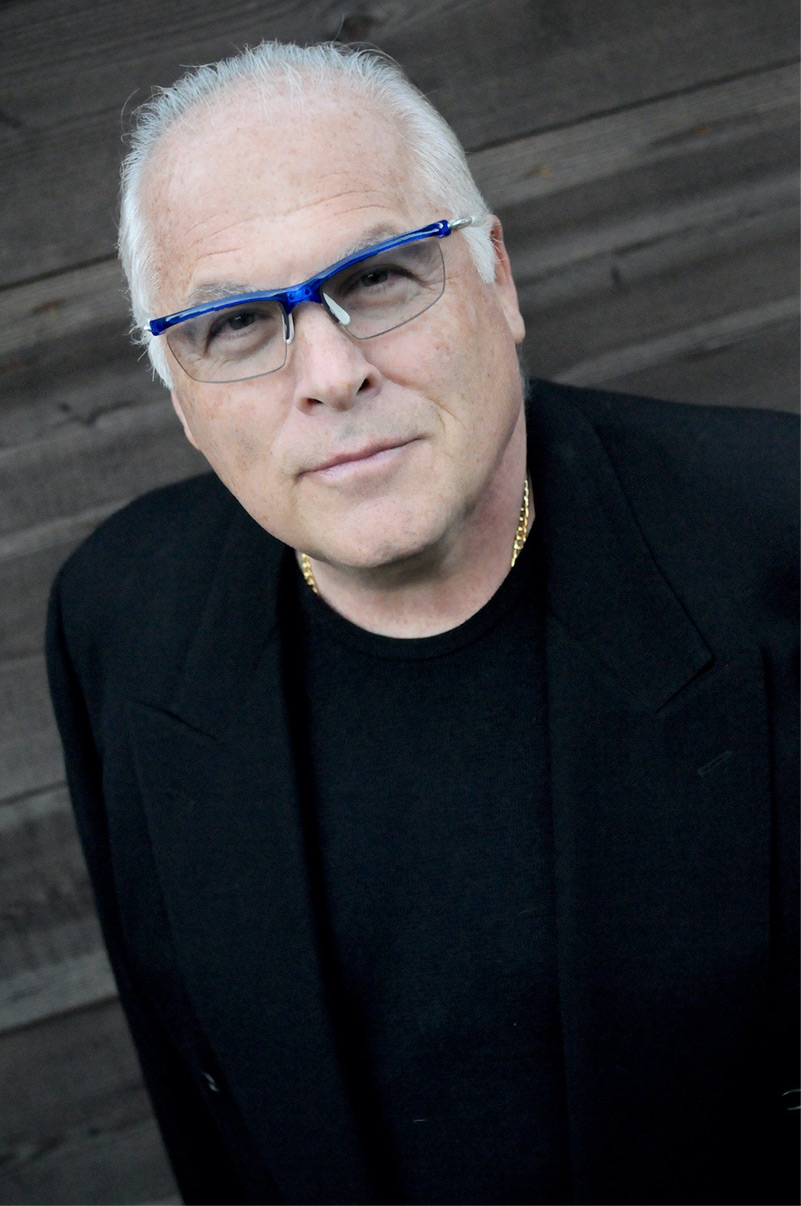 Some people collect stamps, memorabilia, music, dolls, Zippo lighters, bottle caps, Happy Meals, toys, rocks, bad habits. As an astute observer of people, life and all manner of happenings,
Manning Collects People and Stories.
Steve asserts to lead a preposterously fulfilling life. That tends to happen to people who will try and fail to read everything in print and online, talk to anybody about anything, anywhere, anytime. And then try to live all of that. His Life Is Not A Dress Rehearsal and A Life Without Passion Is A Life Not Worth Living philosophies are on his omnipresent imaginary teleprompter.
He was born and raised until his teens in Communist Romania. With a great escape story from Romania to tell and after a delightful stretch as near homeless in Rome, his family finally settled in Woody Allen's den of mediocre intellect, Los Angeles. He and most of his family continue to reside there. Enduring La La Land made possible by well-earned access to the rest of the world, courtesy of Boeing and Airbus aircraft, and oft-used, no-limits credit cards backed by success in business.
He is credited with the origination of prominent creative and empirical concepts, strategies and techniques widely used today in marketing and advertising. He is a recognized expert in a number of fields, including marketing, advertising, corporate governance and conflict resolution. In addition to successful owned and operated enterprises, he has generated revenues for and advised on a broad spectrum of matters over 70 major brands, including CBS, Disney, DirectTV, Guthy Renker, IKEA, Provide Commerce, Kimberly-Clark, NBC, Netflix, WebMD, SONY, Telebrands, Time Warner, Toyota, LG, UMG, Milton Friedman University.
His professional and business relationships span the world. These include captains of industry, world-renown educators, authors and thought-leaders, and sports personalities.
After an experience-rich life, millions of life and real miles traveled, Steve expresses his observations as a story-teller, satirist and provocateur, in his writing and public engagements. He has been writing and speaking extensively on pillars of entrepreneurial success, politics, economics, advertising, marketing, conflict resolutions, writing, leadership, social trends and structures, his unique philosophies of life, and all about the human condition and spirit.
Many of Steve's anecdotes, satires, stories, white papers, treatments, compositions, analyses and position papers have been widely circulated around the world. As are speeches (even eulogies) he has been asked to pen.
His passions are his family of fantastic women, his challenging friends, few and all much smarter than he, writing for fun and profit, competitive tennis and skiing, everything horsepower, and public speaking on two continents.
In his daily four to five hours of idle time, he sleeps really well and asserts never to snore.
Sign Up to Receive the Newsletter and Be Entered To
Win a Signed Copy of PIMPS WHORES AND PATRONS OF VIRTUE
Be the first to receive updates, promotions and information about new books.